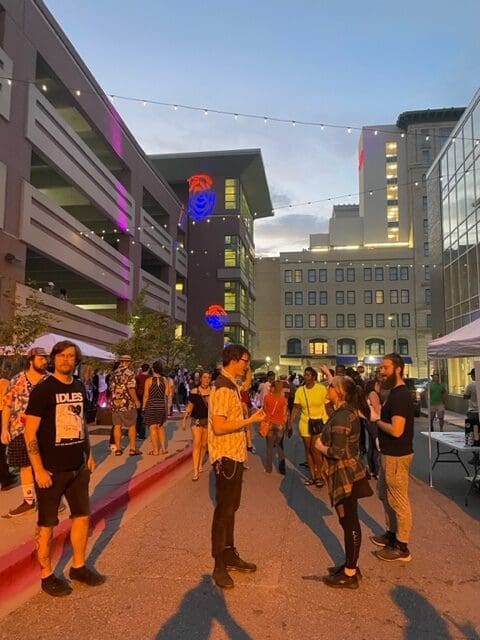 Photo: First Fridays in Buckham Alley
Launched in 2020, What's UP Downtown is a program of Greater Flint Arts Council.
WUDT aims to diversify the types of authentic Flint cultural experiences and activities offered in downtown Flint for a more lively city center! We pair people with places and programs to celebrate Flint's rich history in entrepreneurship, invention, and innovation with the end goal of equity and building real generational wealth for the most underserved populations in creative new ways focused on raw talent.
How do we achieve our mission?
WUDT works hard to build partnerships and social relationships to remove access barriers to transform Downtown Flint into a place for all.
We take on the stressful paperwork – permits, insurance, street closures and the other boring stuff and allow the residents to focus on creativity, community, and curation. That is, to grow our strong traditions and evolve our identity from cars and running to a cultural city of icons and raw talent.
Authentic art, music, and culture that is being made right here in the neighborhoods of Flint, Michigan by hand and with love will be provided new platforms to both elevate and activate our beautiful, historic downtown.