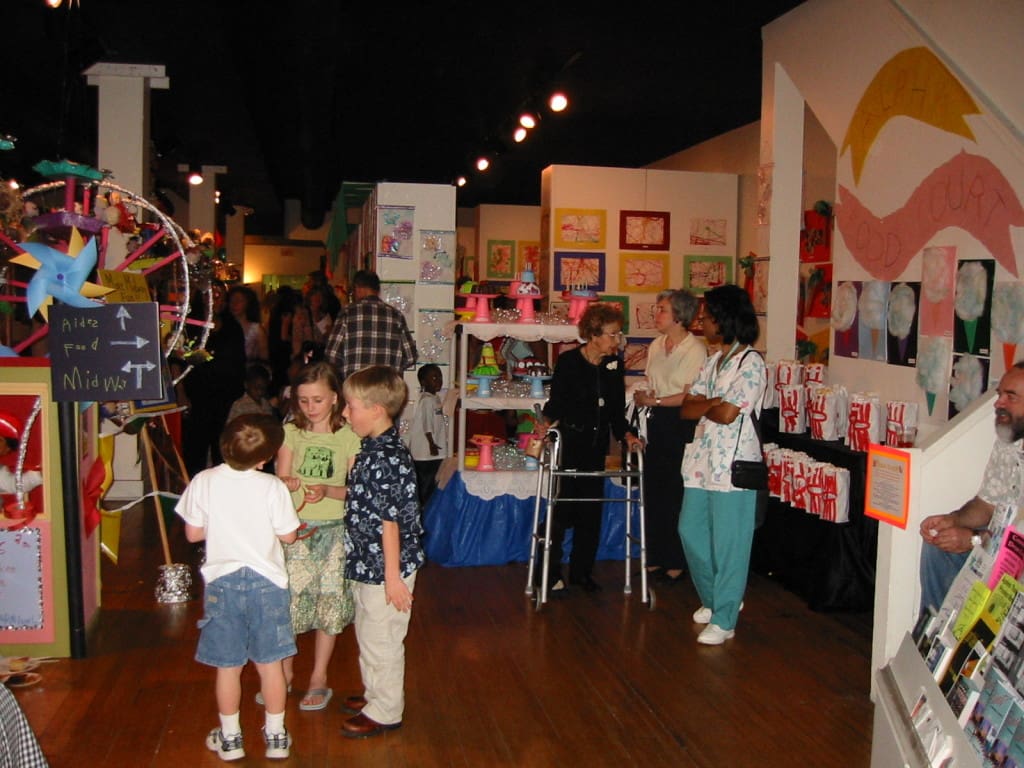 CLICK HERE FOR THE SUMMER 2022 ISSUE
OF WHERE'S ART? NEWSLETTER
22GFAC Summer Newsletter
GFAC ANNOUNCES THE RECIPIENTS OF THE 2022 SHARE ART GENESEE GRANT AWARDS
(CLICK HERE) 22ShareArtGeneseeFundingPlanB
JEWELRY DISPLAY CASES
Looking for an out-of-the-ordinary gift? Need a little boost to your day? GFAC is the place to come if you are looking for something special. We are the leading retailer of many of the areas most talented jewelry artists. Select from the stunning work of Wendy Hunt of Burton works with Swarovski crystals and Dichroic glass, Over the Moon jewelry by Mary McHale of Fenton and art dog tags by Patrick Humphreys of Bay City. Get first rate service from the GFAC staff and a hand-made work of art by a Michigan artisan.
NEWSLETTER DEADLINE
Please submit any information that you would like to have included in the quarterly Newsletter by the 15th of March, May, August, and November, to tanya@greaterflintartscouncil.org or call 810.238.6875.
VOLUNTEER OPPORTUNITIES
Greater Flint Arts Council needs volunteers to help with this seasons exciting Flint ARTWALKs and Flint Jazz Festival. All of the festivals fall the greater downtown Flint area. Add some zest to your summer by becoming involved with your community! Call Harold at 810.238 2787 for details.
COMMUNITY INVOLVEMENT
Flint Artwalk
What is the most exciting date you could bring someone to? Flint ArtWalk, of course! Spend an evening with outstanding art, gifted artists, superb food and terrific live music. Best of all, it's free & open to the public in beautiful downtown Flint.
FACILITY RENTAL 
Are you planning a party? Getting together for a special occasion? Consider renting GFAC gallery and kitchen facilities as you plan your event. Our space is perfect for up to 300 people. The Gallery is a fabulous setting for a wedding reception, bridal or baby shower, birthday, graduation open house, office party or organization fundraiser. Warm wood floors, intimate seating areas and dramatic art all around lend themselves to a comfortable, welcoming occasion. The GFAC Gallery is an ideal setting for business meetings and free wireless internet is available with rental. Call Harold at 810.238.2787, Monday–Friday from 9am–5pm for information.